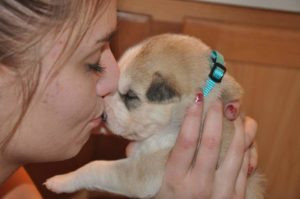 We see little miracles all the time, Kimmy.  I see them so often that sometimes I don't stop to really ponder on them.  They usually make me cry.  They always make me very aware of your presence, and of God's, in all our lives.  The majority of them I never share with anyone, and those I do share are usually just with one or more of the people closest to you and me.  But this struck me today, profoundly enough to add a side note.
In December we decorated your little spot of earth.  (I hate calling it your grave.  Partly because that sounds so sad, so permanent; and partly because every time I visit there I feel your love and appreciation for everything we do to try to keep it pretty there, but I also hear you say, "Remember, Mom – this isn't where I am.  I don't stay here.  I always leave with you."  I know that's true).  We put tiny string lights on your little tree, your wreath, and strung them between the two and around your nativity scene.  Ryan and I went over a couple of nights to turn on the lights, and then back to turn them off in the morning.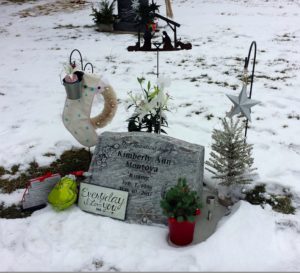 On Christmas Eve day when I went to the cemetery, I knew that Ashley and Amy had been there.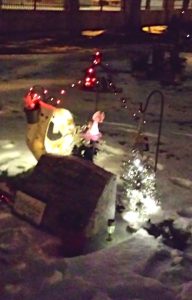 Funny how I can often tell who has been there by what they leave, or even just the feeling that lingers.  I knew they had straightened your little Christmas tree and left sweet things for you. I turned the lights on for you – just tiny battery operated lights.  Told you I loved you and missed you.  Cried.  Listened.  Left you wishes and love and kisses.  And left the lights on.  I have left them on all this time.  I have gone to the cemetery many days and nights between then and now, and the lights have remained on.  All of them. 4 sets.  In freezing cold weather.  I put up a set of lights like that for Halloween (2) with the same kind of batteries.  They lasted 1-2 days before the batteries died and both sets turned off.  Today I went to take down your Christmas decorations, in the quiet stillness at the edge of dusk.  ALL of your lights were still on, blazing brightly.   I felt you so strongly there, and I realized that was you, reminding me that you are still here, still with us.  I took them down reverently and put your heart and your regular things back up.  As I pulled out of the cemetery, the moon was amazing – bright, brilliant, and full of love and light.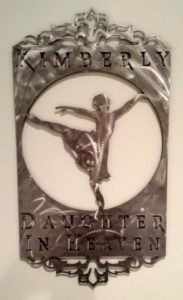 On Wednesday, December 27th, 2 days after Christmas – I had a very hard day.  I'm not sure why it was so difficult.  I found out later that it was a rough day for some of the other people closest to you as well.  Several times that day I felt an awful, sinking feeling of dread and of missing you.  I started to cry and feel terrible.  Then I had this wave of peace and comfort wash over me and I felt instantly better.  I had that same experience multiple times during the day.  That evening I was standing in my bedroom looking at the Christmas card you gave me when you were little and went through it all again.  Except that time the awareness came to me that along with the feeling of immense comfort, I smelled lilies and roses – your favorite flowers.  As I stopped to think about it, I realized that the fragrance of those flowers had been there every time that day.  It had registered, but not in my full conscious awareness.  That had never happened before.  I've heard of it happening to other people who have lost loved ones, but I have not smelled a scent that confirmed your presence to me – until that day.  I'll be honest – I don't usually necessarily love the scent of lilies, although I do think they're beautiful flowers.  But on that day, they smelled beautiful too.  It was just a sweet, comforting, floral scent that reminded me of you.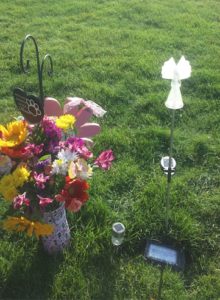 Two little miracles in a few short days – those are the only ones I'm going to share here.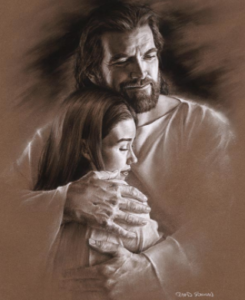 Actually, perhaps I will share one more.  So many inspired people say just the right thing at just the right time.  Not everyone who reads this sees my facebook posts, and vice versa.  I'm going to paraphrase Chris Wise Wadleigh, my sweet Chris's dear mom, who reminded me today that I don't need to "do better" or "be strong" (a phrase I have said myself that I resent being called, but then used to chide myself anyway), that there is no such thing as "being strong" when you lose a child.  True, true, and true.  And that we are getting through because of God's grace.  Also true.  Entirely true.  Completely true.  His grace is sufficient . . . (2 Corinthians 12:9).
"Jesus doesn't make up the difference. Jesus makes all the difference. Grace is not about filling gaps. It is about filling us." Brad Wilcox, 2011.  
Thank goodness for grace.  Grateful for miracles.  Love you, baby girl.